CARING FOR YOUR SMILE
Confident care with clarity. A genuinely straightforward – and surprisingly pleasant – dental experience. Trust us to share your journey through a lifetime of excellent health and wellbeing.
We are a team of experienced dental practitioners who have worked closely together for a long time. We offer premium dental treatment in a beautiful and luxurious setting.
Principal dentist, Scott Phillips, and the team are committed to nurturing the health of their patients with:
Quality and collaborative care
Tailored treatments
Positive and clear communication
Evidence-based information
Joint decision-making
Passionate sharing of education.
At Phillips & Co, we aim to deliver on our promises. We understand that dentistry is continually evolving. Our patients' health lies at the heart of everything we do, which is why we are committed to developing our skills and knowledge to meet your expectations and deliver high-quality care.
We have the privilege of continuous training relationships alongside a prestigious Harley Street dental practice and, as such, can offer advanced care with confidence and excellent professionalism.
We want you to enjoy an informed dental experience and will always take the time to ensure you and your family feel valued.
We are a friendly team and take pride in offering dental care in a calm and relaxing environment, with on-site parking available to make the experience as stress-free as possible.
We also wish to make you as comfortable as possible when in our clinic, so we offer dental sedation to those of you who may find a trip to the dentist a little challenging.
We also understand that life can be busy, so evening and weekend appointments are always available.
Our flexibility and patient-focused approach to caring for your smile extends to helping you spread the cost of your dental care and we have Dental Membership Plans and patient finance options available if required.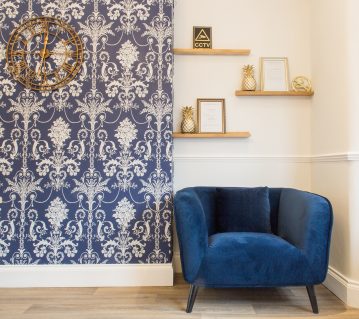 VIEW PRACTICE GALLERY